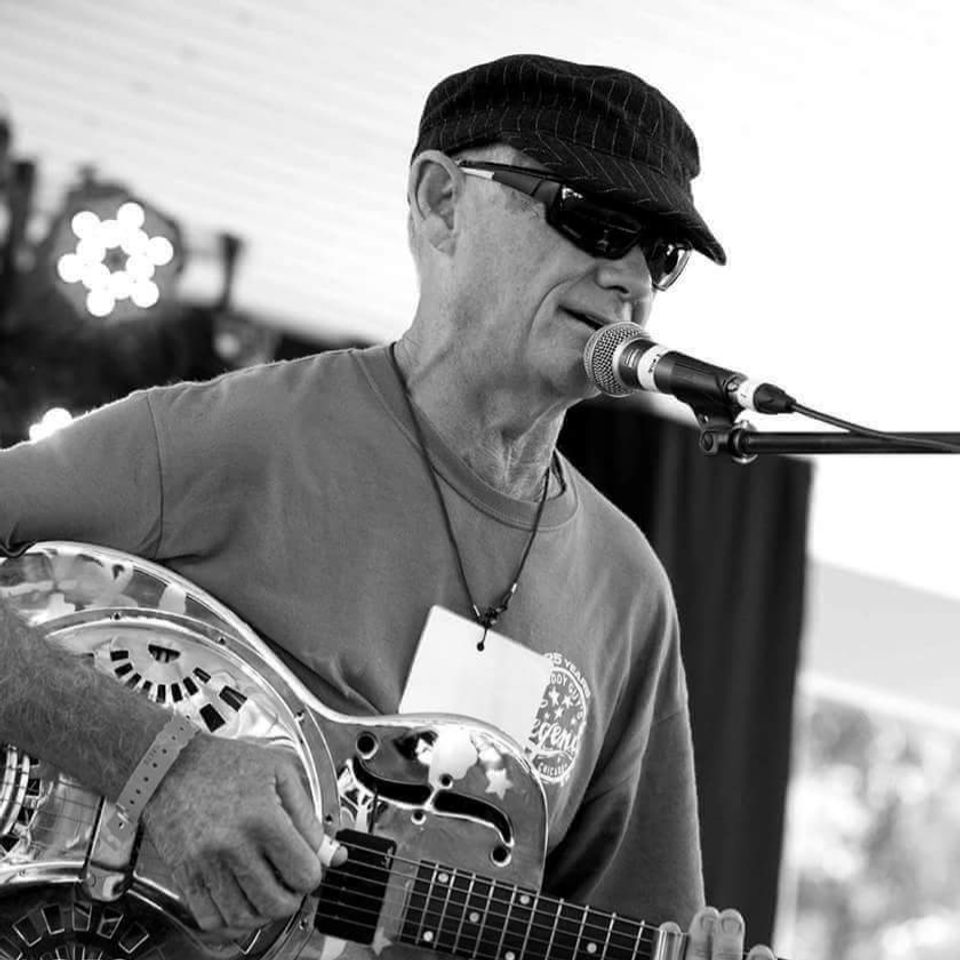 Mark is a third generation musician,
influenced by the early music that came out of Americas Deep South.
With powerfull vocals, his renditions are raw, played on Acoustic and Dobro guitars, backed by a stomp box.
Classic blues, from Robert Johnson to Muddy Waters to J.J. Cale combined with earthy folk/blues originals, delivered with impressive presence, that's never overstated.
He has performed at festivals including Gympie Music Muster, Agnes Water BluesRoots & Rock Festival, '17, '21 & '22 (cancelled) Rotorua Blues Festival, NZ., Festival of King Is., Tas.,
and The Cunnamulla 150 yr. Reunion Festival.
2018 into '22 has seen Mark touring throughout Qld.

Following the success of his second album " Porter Bros Blues " reaching no.13 in the Abarac charts,
he released his third Album in '20, original acoustic blues blended with some folk  influence.